Business Analytics and Modelers Club
Founded in 2021, Business Analytics & Modelers (BAM) Club is a student organization interested in exploring analytics and its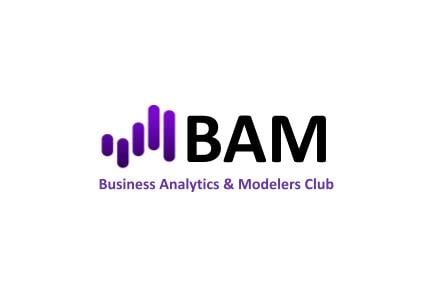 application to business decisions.
BAM Club hosts collaborative events including:
software workshops (RStudio, Tableau),
speaker/recruiter series, and
other presentations on analytical topics.
Competitions: BAM Club sponsors interested members to compete as a team in an undergraduate business analytics competition.
Who can join: Business Analytics & Modelers Club is open to students of all majors and career interests.
Meeting dates and times: For upcoming meeting dates and to learn more, please contact bamclub@mnsu.edu.
---
Meeting Times:
TBD
---
Contact Information
President: Elections will take place in the fall
Vice President: Elections will take place in the fall
Co-Advisors