Henze Ag Innovators Leadership Program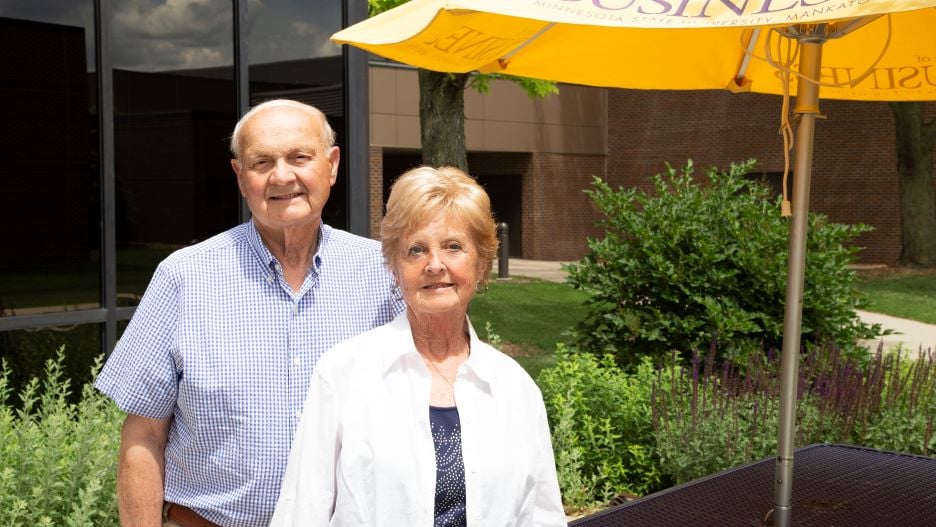 Donors: Daryl ('65 Accounting) & Karyl Henze
Growing innovative leaders in the agribusiness and food industries The Henze Ag Innovators program is a select group of Minnesota State University, Mankato students interested in exploring agribusiness and food careers as well as developing leadership skills. The program is both fall and spring semesters.
Selected students will:
• Participate in Ag-related events and trips
• Engage with industry leaders
• Participate in leadership development activities • Conduct a research project with a company
• Earn two credits (internship)
• Receive Henze Ag Innovators apparel
• Receive a Scholarship/Stipend
Applications open for the 2020-2021 program:
Open to all majors – The Henze Ag Innovators Leadership Development Program is accepting applications for the 2020-21 class. Deadline for applications is Sept. 22. To apply contact Dr. Shane Bowyer.
Dr. Shane Bowyer
Agribusiness and Food Innovation Program Director Address: Morris Hall 250
Phone: 507-389-5347
Email: shane.bowyer@mnsu.edu