Mav Fund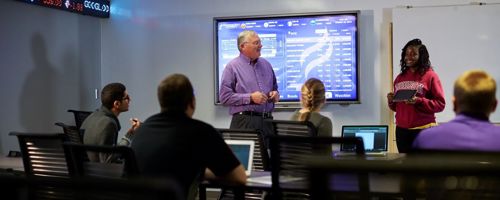 The Maverick Student Investment Fund (MSIF) gives you real-world experience in the field of finance. You will be part of the MSIF Management Team in charge of investing $250,000 for the University Foundation. You will work alone and in small teams as you develop and practice your stock valuation and investing skills. The MSIF Management Team will be responsible for making investment recommendations both to the Foundation Investment Committee, and to the Minnesota State University Foundation Board as a whole.

The MSIF is a Finance elective course for every track. An application form is no longer necessary. For those with older catalogs, the course may not be listed but it will still count as an elective. The MSIF may also be taken twice, and the fund encourages students to do so as those with greater experience can take a greater leadership role in the organization.

A PowerPoint file with more details about the Maverick Student Investment Fund is available here.
Invest real money, learn real finance.