Business Analytics Advisory Board
The Business Analytics Advisory Board provides recommendations to the College of Business and the Director of the Business Analytics Certificate Program in the development of the certificate's strategic plan and to connect program students, faculty, and alumni with the business community to achieve its goals.
Members of the Advisory Board are professionals who share the commitment to the academic mission of the University and the College of Business. Advisory Board members have relevant industry experience which connects directly to the objectives of the certificate program. Members serve on the Advisory Board for a term of three consecutive academic years.
General Manager
Taylor Marketing, Data & Analytics, Inc.
Taylor Corporation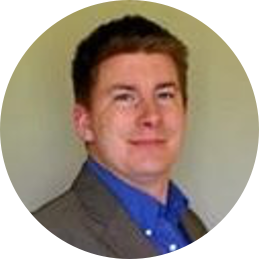 Vice President of Revenue & User Acquisition
InboxDollars
Vice President, Stars Analytics & Data Strategy
Optum
Denise knorr
IBM Finance & Ops, Talent Mgmt Program Director
IBM Academy of Technology - Equity Chief Accountability Officer
Roles and Expectations
Knowledge
Advisory Board members are familiar with the Certificate program and can become its advocates. The members will be provided with timely information of the challenges, achievements, and the ongoing work towards the program's strategic plan.
Generosity
Advisory Board members are invited to contribute to the success of the Business Analytics Certificate program. The contribution can be in the form of a time commitment, or indirect support via referrals to other events where students can directly or indirectly benefit.
Presence
Advisory Board members are invited to attend three meetings (at the start of the fall and spring semesters, and the final meeting at the end of the spring semester) and actively participate in all business discussions.