Mav Money Talk Podcast
A podcast hosted by financial planning students for students!
Available on Apple Podcast and Spotify: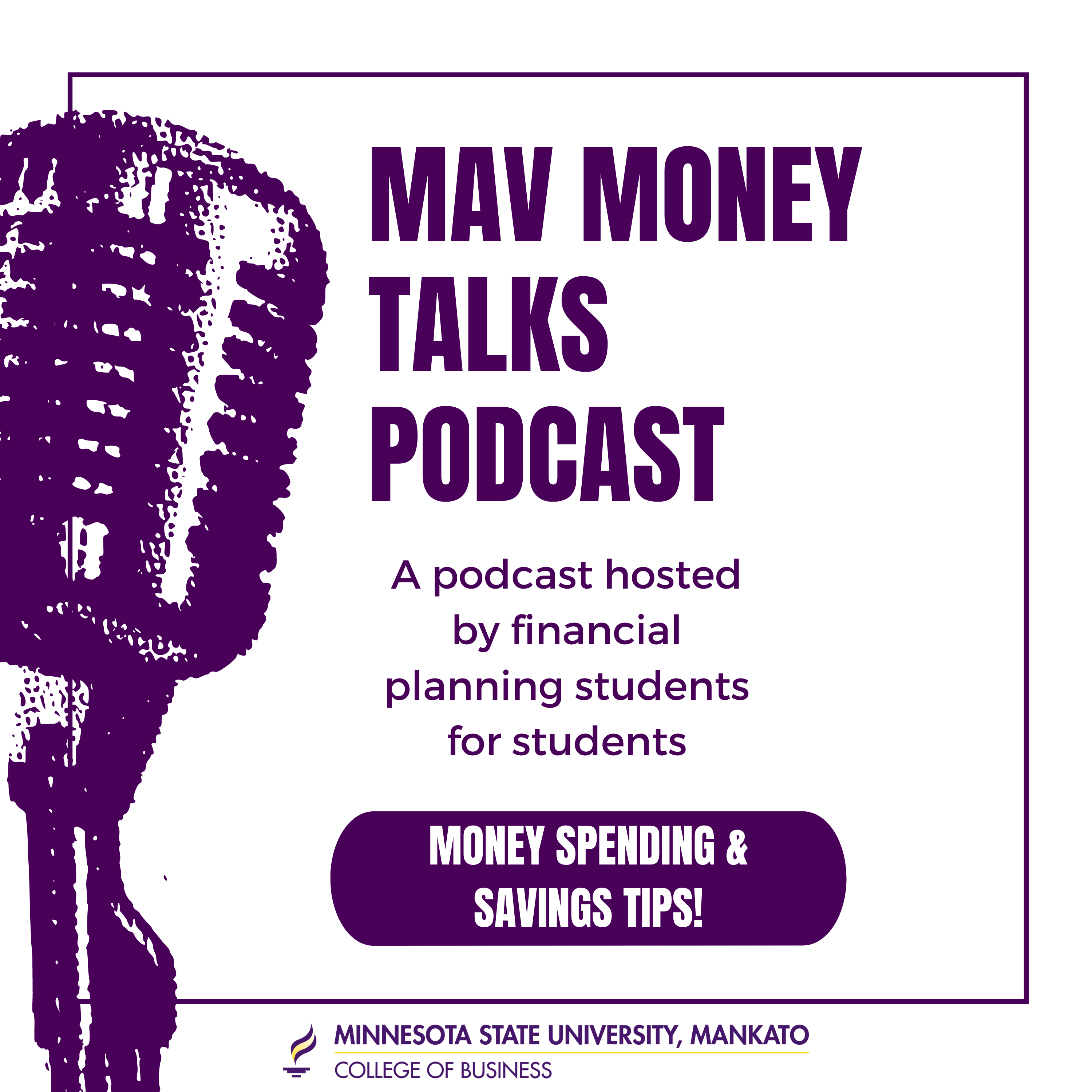 Hosts of the Podcast:
Austin Deike: Jr., Financial Planning
Aidan Ryan: So. Financial Planning
Charlie Frazzini: So., Finance Major
Join students of the Financial Planning program along with Dr. Dan Hiebert as they share tips and best practices to help you save, manage, and invest money while in college and beyond.
episode 4
In this episode, Carolyn Nelson, Scholarship Director of Admissions for Minnesota State University, talks about how students can set themselves up for success when it comes to scholarships.
Episode 3
In this episode, the team discusses student loans including FAFSA and best practices when applying for student loans.
Episode 2
In this episode, the team focuses on a high-level view of student loans, and also how they would fit into students' overall cost of education financing.
Episode 1
Meet the financial planning students behind the show as they discuss tips for saving money in the grocery aisle and clothing store.
Download PDF transcript of episode 1
---
Questions? Suggestions for future episodes?