Pre-MAcc Pathway: For those wanting to transition in to the accounting profession
Are you interested in transitioning to the accounting profession or meeting the requirements for CPA licensure? This path is for individuals with undergraduate degrees outside of accounting. Completing the Minnesota State Mankato MAcc program is the fastest pathway to enter the profession and become CPA eligible.
Contact MAcc Director Dr. Pike
Transitioning to a Career in Accounting
Demand for Master of Accounting (MAcc) graduates and Certified Public Accountants (CPAs) is extremely high and is expected to remain for the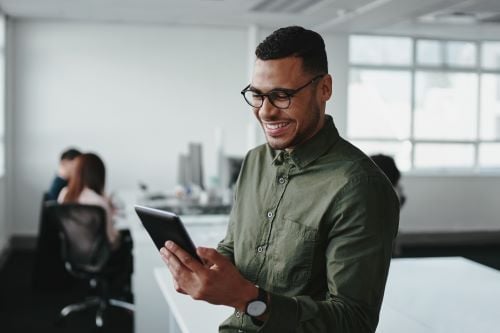 foreseeable future.
The United States Bureau of Labor Statistics expects the accounting profession to grow by 7% between 2020 and 2030, adding approximately 135,000 new accounting jobs per year.
CPA licensure is the highest designation for accountants in the United States and generally results in more credibility, increased employment opportunities, greater job security, higher job satisfaction, and 10-15% greater compensation compared to accountants who are not CPAs.
---
Are You Ready to Join the Accounting Profession?
This Pre-MAcc pathway is flexible, affordable and tailored for individuals with non-accounting degrees.
Qualify for CPA Licensure by completing this program.
We waive the GMAT. Saves time, money and respects you as a professional that you will do the work needed to succeed.
We waive the pre-requisite courses.
Don't miss this opportunity to move forward with a great career!
If this path is for you, apply to the MAcc program at Minnesota State University, Mankato and you will be conditionally accepted into the program.
---
Pre-MAcc courses
Receive conditional acceptance into the MAcc
Complete the below Pre-MAcc courses prior to starting the MAcc
Intermediate Financial Accounting 1
Intermediate Financial Accounting 2
Individual Income Tax
Business Income Tax
Assurance Services (Auditing)
---
Program Highlights
All courses are available on the Mankato campus and online.
It typically takes two sessions to complete Pre-MAcc classes (either two semesters or one semester and a summer).
Pre-MAcc pathway students simply complete the five accounting courses above with no further prerequisites.
Acceptance into the MAcc requires a cumulative GPA of 3.0 or better in the Pre-MAcc classes.
The GMAT requirement is waived.
Undergraduate tuition rates apply.
The American Institute of Certified Public Accountants (AICPA) estimates that 75% of CPAs could retire in the next 10 years.
MAcc Highlights
Our MAcc graduates have nearly a 100% placement rate and pass the CPA exam at a rate nearly double that of the national average.

The MAcc is a flexible online program that can be completed in as little as one year, or at a slower pace for working professionals.

The program is an applied graduate degree that focuses on specialization along with advanced knowledge and skills.

Accountants are in high demand.