Congratulations to Beta Alpha Psi
International Recognition of Superior Status Achieved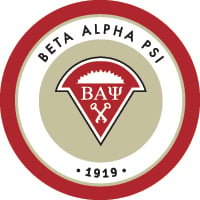 Congratulations to the faculty advisors and Beta Alpha Psi students for receiving superior status.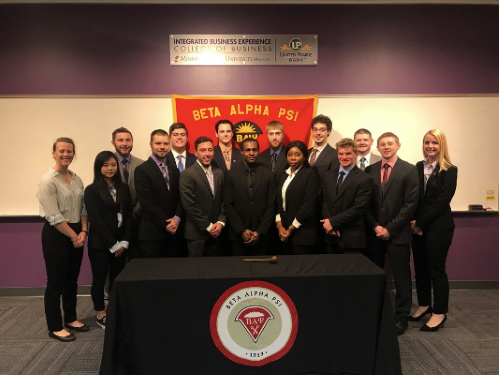 On behalf of the Beta Alpha Psi Board of Directors, I would like to congratulate Professors Kris Rosacker, Sean Fingland and the Nu Chi Chapter on their outstanding efforts during the 2019 - 2020 academic year. We are proud to announce that the chapter has received international recognition as a Superior Chapter and an award of $500. The financial support for this award is graciously sponsored by KPMG and the KPMG Foundation.
Recognition as a Superior Chapter is a significant accomplishment. Under the leadership of Professors Kris Rosacker and Sean Fingland, the Nu Chi Chapter has far exceeded the baseline requirements of Beta Alpha Psi and has excelled in the areas of academics, professionalism, and leadership. As Faculty Advisor for the chapter, Professors Kris Rosacker and Sean Fingland have provided an invaluable service to your academic institution. I want to especially congratulate the chapter on its accomplishment during this particularly challenging year.
As we begin the 2020-2021 academic year, my heartfelt congratulations to the Nu Chi Chapter for its accomplishments and best wishes for continued success.
Sincerely,
Rita Grant
2020-2021 President, Beta Alpha Psi