Jim Tong — Spring '17
BDO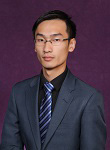 Major: Accounting
Class Level: Senior
Employer: BDO
Internship Title: Tax Intern
How did you find your internship:
Through MNSU Golfing Event, interacting with different firms. I was willing to learn how to golf, leting employers know that I didn't know how to golf, showed initiative and willingness to learn as well as being able to step out of my comfort zone and admit that I didn't know how to golf.
Summary of internship responsibilities: Preparing tax returns
Benefits of interning:
U

nderstand

what accountants do and what they need to know

Gain experience for the future

See if tax is the right field

, g

ives perspective of what the future will look like
Challenges faced:
As

king questions

to

try

and

learn how BDO functions
Recommendations for success:
Getting involved at an early age and staying involved, is a huge key to success. Whether it is in the club for your major, the college of business, or a fraternity/sorority, employers want to see that you are involved in more than just your schooling. Going along the lines of getting involved, Employers also want to see you take on leadership roles. Leadership roles show that you can take initiative and are willing to take on larger responsibilities.
Career plans after graduation:
Networking!! Being involved on campus with events and organizations. Talk to employers when they are on campus. Keep in contact through email and LinkedIn. Practice interviewing. Meet with Luke Howk. Continue to grow and learn.