Alex Willson
Northwestern Mutual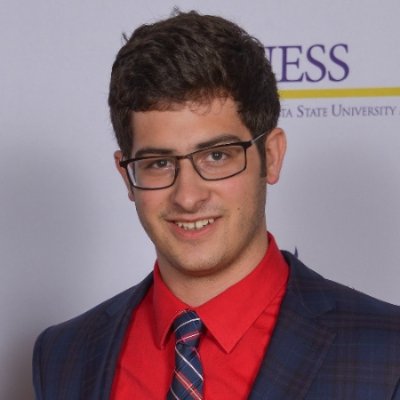 Major: Finance
Class Level: Senior
Internship Title: Financial Representative Intern
How did you find your internship: 2016 Career and Internship Expo
Summary of internship responsibilities: As an intern for Northwestern Mutual, I was at the very beginning of establishing my own financial planning practice. I was responsible for finding and reaching out to prospective clients to build my practice. Under Northwestern's guidance and training we met with clients to create a financial plan consisting of saving strategies, debt management, retirement planning, insurance needs, etc… to better understand an overall financial picture. With Northwestern's help, I had the opportunity to obtain my Minnesota health and life insurance license. I was then able to talk knowledgably with clients about insurance needs and implementation. I also received training in long-term care and annuities to help with a wider range client needs.
Benefits of interning: My ability to network on a professional level and talk confidently to clients and other professionals significantly improved. Expectations were high which forced me to improve time management skills to increase productivity. My knowledge of financial planning and financial products greatly improved. This experience also helped me earn college credit.
Challenges faced: One of the challenges I faced this Summer was to select the macro economic variables that I was going to use for testing correlations with agricultural delinquencies and charge offs. In total I tested about 45 different variables.
Recommendations for success: Know your deadlines, plan when you will do them, and then actually do them. Planning is not only a tool for finance, but life as well. Also, take on as many opportunities early in your career as you can such as organization events, internships, networking events, etc… Finding out your passion and motivation early in your career will help align yourself with a company that shares similar values.
"He who fails to plan is planning to fail"
-Winston Churchill
Career Plans After Graduation: With an emphasis in investment analysis, my interests have become more quantitative. I am currently searching for a financial analyst position that relates to the field of investment or business analytics.