A Message from the Dean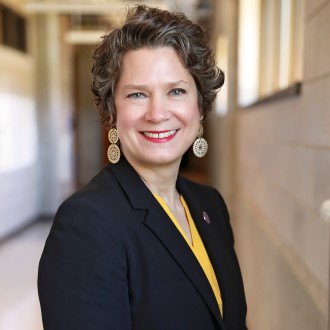 Big Ideas, Real-World Experiences
That's what we are up to in the College of Business at Minnesota State University, Mankato… creating, curating and delivering the most engaging and relevant learning experiences.
We do this by bringing extraordinary and caring faculty, staff, alumni, and industry leaders into the lives of our students to introduce them to new ideas and new opportunities to launch their careers… businesses… lives. Over 750 industry partners, 25,000 business alumni, and an extensive network of advisors, entrepreneurs and mentors are part of your learning team.
Engagement. Innovation. Impact. These are the pillars of AACSB Accreditation, the top business school accreditation in the world we have held since 1997. Our signature programs like the United Prairie Bank Integrated Business Experience program, Maverick Student Investment Fund, Big Ideas Challenge, and Volunteer Income Tax Assistance Program put students in the driver seat of their own learning… no matter your major, no matter your past experiences.
What does success look like? Students loving what and how they are learning with faculty and fellow students in and outside the classroom. Industry partners-- many of them alumni-- working with and mentoring students on real-world projects, providing internships, and launching their businesses. Ultimate success? Students graduating with an amazing portfolio of experiences, capabilities, and friendships along with a valuable degree that lands them their dream job, dream start-up, or next big experience. Now that's awesome!
Go Mavericks!
Brenda Flannery
Dean, College of Business and Professor of Management